How it works

Conometric anchorage is a method of attaching the prosthesis to the dental implant that uses a precise mechanical interface between the implant and the prosthesis. Unlike traditional dentures, which use cements or screws to attach to the implant, cone-anchored dentures connect to the implant through precise and stable prefabricated prosthetic components.

The conometric anchoring

The conometric anchorage system is based on a cone-shaped structure, called the primary cone, which is an integral part of the prosthetic component (cononometric abutment) . The denture incorporates a conometric counterpart (prefabricated coping), which fits snugly into the primary cone of the implant abutment. This conometric connection provides solid and precise mechanical stability, allowing the prosthesis to remain firmly in place during all functional phases ( mastication, phonation, swallowing, etc.) and can be removed only and exclusively by the Dentist, in the same manner as a screw-retained or cemented prosthesis.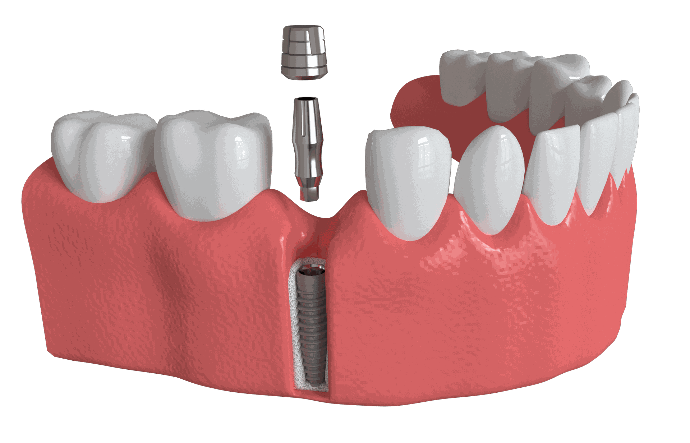 The advantages of conometric prosthesis

Improved stability: thanks to the conometric connection, the prosthesis remains firmly in place without unwanted movement during use. Conometric anchorage offers several advantages over other types of implant connection. First, it provides excellent stability to the prosthesis, eliminating the risk of movement or instability. In addition, the tapered connection eliminates the need for visible attachment screws on the surface of the prosthesis, providing a more natural and aesthetic appearance


Comfort: cone-anchored prostheses are designed to precisely and comfortably fit the patient's oral structure, minimizing irritating pressure points or rubbing.


Better functionality: the stability provided by the conometric connection allows for better functionality during chewing and phonics, enabling the patient to enjoy a more natural chewing experience.


Ease of cleaning: cone-anchored prostheses facilitate better oral hygiene, due to the absence of bacterial infiltrate inevitably present in screw-retained prostheses. One of the main advantages of cone-anchored implant prostheses is the ability to insert and remove the prosthetic element quickly, easily by the Dentist for cleaning and routine maintenance.


Bone preservation: the absence of screws or cements in the Moncone-prosthetic structure interface reduces the risk of complications such as inflammatory processes in soft tissue with direct effects on the preservation of long-term hard tissue levels.